This week I raced with Magnus Backstedt, the winner of the 2004 Paris-Roubaix!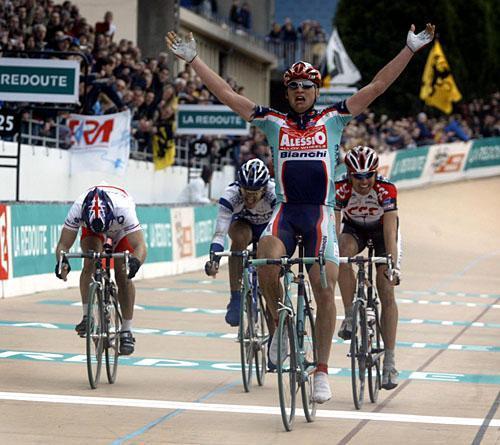 The MK Bowl race had mixed categories with Elite, 1st and 2nd starting before the 3rd and 4th Cats, so I gave Magnus a headstart and raced with the slower group.
After 30 minutes of racing around the inner bowl circuit the marshals opened the side gates for the remaining 30 minutes and 5 laps to include the extended closed road section complete with fast corners. At this point in the race Magnus lapped me, despite a 25.6mph average speed.
With the faster riders going passed, I eased up a fraction but as a result I lost ground on my bunch and dropped out the back. I knew my race was over so I retired and became a spectator.
Lessons learned:
120PSI back tyre pressure in the wet is too much as my back wheel was sliding and stepping out on parts of the track, which can be a bit disconcerting at over 30mph

Try harder to stay closer to the front of the bunch

Listen to the advice from my friends - "Next time don't retire. Don't try to get back on either. Take it easy have a drink and compose yourself until you get caught/ lapped by a group and hang in with them for a long as you can. If dropped, wait for the

next group. This gives you a good session and trains working at a higher level than a time trial on your own and also works on riding in a group and the change of pace that most people struggle with on tight crits

"
Until next week...